The Dentist with a Heart for Your Smile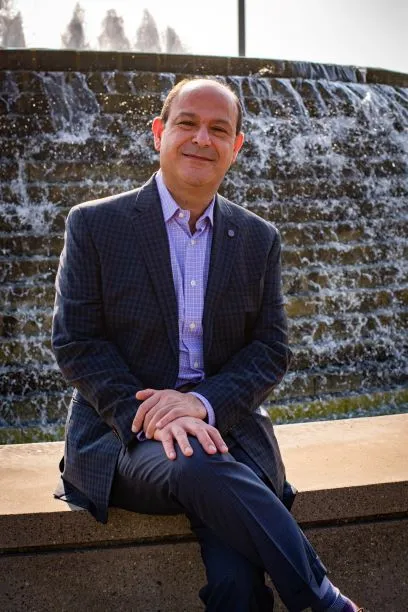 Richard Hamaty, DMD

Dentist in Yorba Linda, CA
"I want to take healthcare back to what it should be."
Richard Hamaty, DMD
When he has you in the chair he's not looking only to see what's wrong-he's taking a more conservative approach.
Dr. Hamaty has made it his highest priority to stay on the cutting edge of dentistry through continued education. Dr. Hamaty studied Restorative Dentistry at the University of Pennsylvania, a renowned Ivy League school from which he graduated with honors. For him, his career choice was an easy one. "I became a dentist to help people and as a way to give back to the community." After graduation he worked for a year at the University of Pittsburgh before moving to California. He worked in a general dentistry practice for a couple of years until finally, in 1999, he was able to fulfill his dream of owning his own practice
Dr. Hamaty has completed advance training in Implants, Cosmetic Dentistry, Orthodontics, and Advanced Laser Therapy. He is a preferred provider for Invisalign.
Dr. Hamaty is a member of American Academy of Cosmetic Dentistry , the American Dental Association , The California Dental Association , and The Orange County Dental Society . When he is not practicing dentistry , you are most likely to find Dr. Hamaty at the beach .he enjoys gardening, hiking and traveling. But he has little opportunity for that. as he says," I like People, I like the connection, and I like working with the Patient as a team.
Dr. Hamaty also refocused the practice, stressing a personal approach to dental care. To begin, each patient has a private room where they can truly relax.
---
Joseph Morcos, DDS
Board Certified Periodontist
Dr. Morcos grew up in Glendale, California and received his Bachelor of Science degree in Biological Sciences from the University of California, Irvine. He then went on to obtain his Doctoral of Dental Surgery (DDS) from the Herman Ostrow School of Dentistry of the University of Southern California. Dr. Morcos further pursued post-graduate training and completed a Master's degree in Oral Biology and obtained a Certificate of Advanced Graduate Studies in Periodontology from the Henry M. Goldman School of Dental Medicine in Boston.
Dr. Morcos specializes in Periodontics which is the diagnosis and treatment of gum disease, replacement of missing teeth utilizing dental implants, bone grafts, and gum grafts. Dr. Morcos is passionate about providing the highest level of care to his patients and treating them as his own family.
Dr. Morcos is a Board Certified Periodontist, a certificate by the American Board of Periodontology. It is the highest level of academic achievement awarded in the field of Periodontology.
In his spare time, Dr. Morcos enjoys running and spending time with his wife and twin girls. He currently resides in Orange, California.