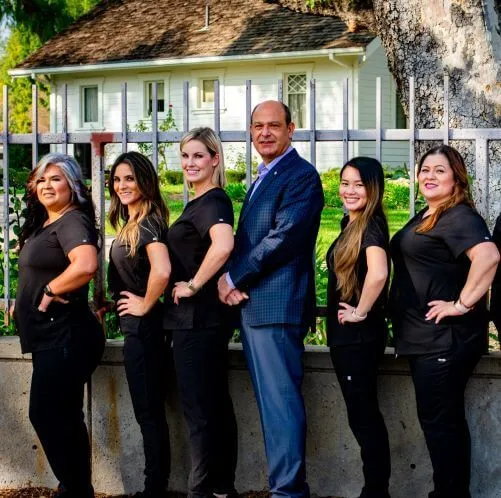 ---
Elvia H.
Administration/Treatment Coordinator
Elvia is a native to Southern California. She grew up in Santa Ana and now lives in Riverside. Elvia and her family are big time Dodger fans. She loves watching baseball, puzzles, doing her nails and spending time with her family. She has one daughter and you will always find them together if they're not working. She has two dogs, Leland and Tyson, yes, like Mike Tyson. She is the youngest of 9 kids! She entered the dental world in 2002, and has been with Dr. Hamaty for 6 years!
---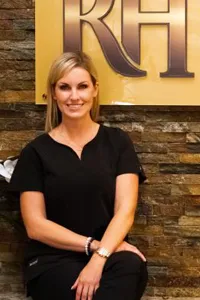 Janice
Treatment Coordinator
Janice has been in dentistry for 13 years! Janice is local to Yorba Linda and loves running into patients when she is out and about. Her son Luke plays baseball for the Placentia Punishers and they travel most weekend for games. In her spare time, you will find her in Norco, riding her horses. She has a APHA (Paint) named AP Don't Tell Daddy and a AQHA (quarter horse) name ARC Dun It Now or Never. Dodger's are her favorite so both horses have barn names, "Vin" & "Turner". She believes that dentistry needs to be treatment planned as if it were herself or family member in the chair. Planning cases big or small, they all matter to her! "Making patients' comfortable and feel like family, is my priority at all times, I am the patients confidant.
---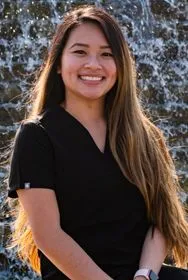 Tracey
Registered Dental Hygienist
Tracey graduated Summa Cum Laude from West Coast University and was inducted into Sigma Phi Alpha, the Dental Hygiene Honor Society. Although, she is a dental hygienist, she loves trying new sweet treats from all over Orange County..... Feel free to bring her a donut any time of the day. The best part about her job is building long-lasting relationships with her patients that will span her entire life. Every patient makes an impact!
---
Natalie
Registered Dental Hygienist
Wow, Natalie has two professions! She is a Registered Dental Hygienist Monday-Thursday and a professional Hair Stylist on the weekends. She is always on the GO. Natalie is from Orange County and graduated with the highest honors from Hygiene School. She has won several awards while in school including the Gold Scaler Award. Natalie just bought her home in La Habra and has added two chocolate Shih tzu's to the family, Kobe and Leroy. Her family is from Argentina and she is fluent in Spanish. "Being as throughout as possible on every patient is important, standards in dentistry are standards, I want to exceed those standards!
---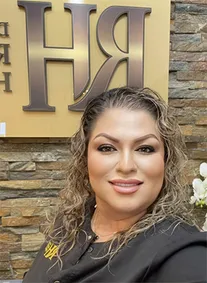 Marla
Registered Dental Assistant
Marla has been with Dr. Hamaty for 7 years, although she has been a Registered Dental Hygienist for 10+ years. She is also a Real Estate Signing Agent. She has two beautiful daughters and a husband, that she loves to go shopping, bike riding, hiking and road tripping with! Both her daughters play softball, so on the weekends she is mainly on the softball field or watching! She has two dogs and she recently just got a boxer puppy. She loves assisting Dr. Marco's and learning new procedures! If you want to be on her good side, Starbucks will always make her happy!
---
Cassandra (Cassie)
Registered Dental Assistant
Cassie has been in the dental field as a Registered Dental Assistant and Front Office for over 20 years. She brings a wealth of knowledge to the practice and patients. Patient's describe Cassie as friendly, soft and inviting. Cassie lives in Norco with her husband and two little ones! Cassie enjoys glamping with her family and going to the park with her kids. They recently took a road trip up north and visited a few of the National Parks.